Currently, the national housing market appears to be entering a slowdown period.
California realtors
believe listings will be up, sales will be down, and prices will be down for the rest of 2022. Such sentiment marks a stark contrast from early 2022, when the prevailing attitude was that prices would continue to grow and simply accelerate at a lower rate.
The commonly cited scapegoat is
rising mortgage rates
, which will likely remain a financial staple throughout the remainder of 2022. Mortgage rates have nearly doubled since the start of the year — currently, they are
close to 6%
, up from about 3% in Q1 of 2022. This indicates that a monthly mortgage payment on an $860,000 property (the
median residential property value
for Los Angeles County) would be about $1,000 higher this time of year. When coupled with inflation concerns, mortgage rates could spell trouble for real estate markets.
Where does that leave Southern California real estate owners, investors, and sellers? It's unlikely the market will crash spectacularly, as it did in the Great Recession, but wholesale changes could be in the cards. Is the Los Angeles housing market a bubble that's going to pop? Read on to learn more about how the real estate market may change going forward.
What constitutes a housing market bubble?
The behavior of any real estate market strongly correlates with the supply and demand of housing. It is similar to the stock market in that prices rise and fall depending on how many people are buying and how many assets are available. When there's high demand for real estate but a limited supply, a housing bubble can form.


When a housing market diminishes rapidly, prices follow the demand curve — they decrease, sometimes drastically, because homebuyers balk at what they perceive to be unrealistic price points. In a market like Southern California, plunging
home builder sentiment
compounds the problematic supply-demand dynamic.

Causes of a housing bubble
A housing bubble is a temporary event, and it can be hard to diagnose. Many factors can indicate the presence of a housing bubble in a local real estate market. A few examples include:
More disposable income. When someone has disposable income, they are more inclined to spend. You would expect people with more disposable income to purchase more homes, either for themselves or as investment properties. In general, the more disposable income there is in a market, the more activity you'd expect to witness.



Low-interest rates. Sometimes, interest rates will be lower than usual. Or — as is the case lately — current interest rates dwarf previous interest rates. In either case, buyers are more likely to purchase real estate when they can afford interest rates. Conversely, when mortgage rates hike, buyer activity plummets.



Excessive risk-taking. As with any investment, buying a home can be risky. A person may bite off more than they can chew and purchase a home they can't easily afford. The more people willing to take such risks, the more the real estate market thrives.
It bears mentioning that Southern California is a unique housing market. It has widespread appeal to luxury buyers, whose significant investments raise the stakes of the housing market. Homebuyers in a market like Los Angeles pay premiums for the privilege of owning property in much-desired neighborhoods like
Manhattan Beach
. And when there is so much disposable income changing hands, it can be hard to forecast the timing and severity of market corrections.

What causes a housing bubble to pop?
Nothing lasts forever, and a housing bubble is no exception to that rule. Something will eventually cause the bubble to pop, and reasons can include:
Increased interest rates.

A high interest rate deters homebuyers similar to how an anchor slows a boat. High interest rates make it more expensive to borrow money, so a buyer in August 2022 will have to pay more for the same home than a buyer in January 2022. Over the life of a loan, a significantly higher interest rate can equate to hundreds of thousands of dollars in excess charges. You can explore the difference using an

online mortgage calculator

.

A declining economy. A declining economy, or an economic depression, often results in families having less disposable income. They're less likely to purchase a home and may have trouble making payments on an existing mortgage. This could result in bankruptcies and foreclosures, with the price of foreclosed homes usually being much less than the home is worth.



A fall in demand. If there's much less demand for housing in a real estate market, then prices fall, causing the housing bubble to pop.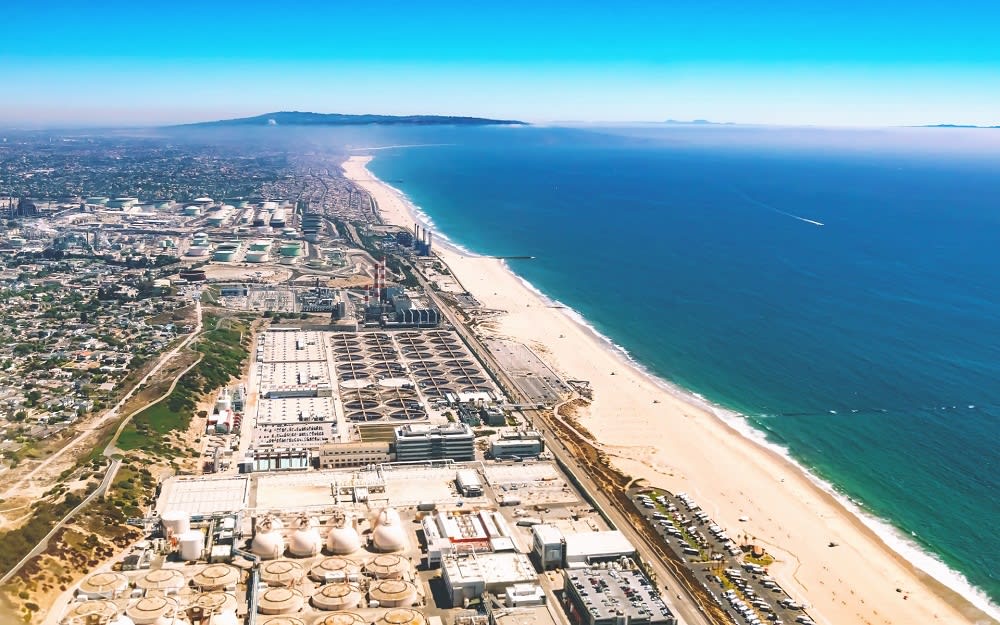 Southern California's real estate market
Currently, housing prices are on a tapered rise in Southern California. It's not clear when prices will fall, but the rate of growth in the real estate market in California has begun to slow, as have the construction of new homes. Complicating matters is the market's correlation with aforementioned hikes in interest rates. Because the Fed announced rate hikes, the Southern California market
quickly reacted
to expected increase in Q1 of 2022, complicating forecasts for the rest of this year and beyond.
New homes are still selling rather well, but high construction costs and interest rates are curbing the number of new luxury homes on the market. For the first time since June 2020,
single-family starts fell
below the one-million annual pace. Reduced housing demand is likely to hamper home building for the next few months; since families are still purchasing new homes, though, the real estate market's outlook is still a moderate seller's market in Southern California.
How has the real estate market changed in Southern California from 2021 to 2022?
In 2021,
the real estate market in Southern California began to boom
. Demand for homes and home sale volumes have always been high in California, but the real estate market reached another level last year. 2021 saw a spike in home buying due to low interest rates and a robust economy, so it's no surprise that home prices in Southern California rose as much as they did.
Compared to the previous heights of 2014, 2021 was the better year in terms of growth rate. It was one of the best times for people in the real estate market to sell their homes. Not only were home sales booming, but land sales increased, too.


Certain market statistics indicate slower market acceleration in 2022 than in years past. For instance, at the beginning of 2021, potential homeowners on average looked at 13 homes before buying; that number has since dropped to eight due to the lack of available homes to purchase. In addition to highly specific metrics, overall sales have declined statewide because there are fewer homes to purchase. The
median home price
in Los Angeles, however, grew 11% from May 2021 to May 2022, with neighborhoods such as desirable
Redondo Beach
performing particularly well.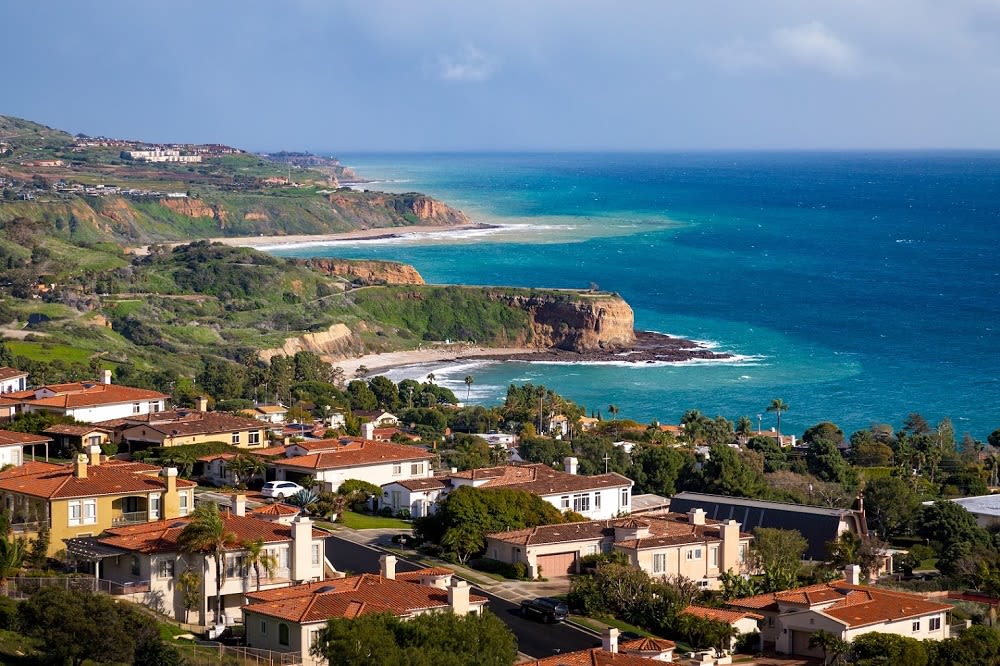 Will the real estate market crash in Southern California any time soon?
The real estate market in California is not likely to crash anytime soon. Aspects of the Southern California real estate market will slow (such as new construction), but families will still purchase homes. As long as Southern California remains one of the most desired destinations,
demand from generations new to the housing market
will support its real estate market.
If you own a home in Southern California, you can expect it to continue being a great investment. Even with high mortgage rates, when moving to an expensive state, people expect to pay a high price for homes. So, you can also expect to make a profit should you decide to sell your Southern California home eventually.
Should I purchase a home in Southern California?
If you're in the position to ask this question, the answer is probably yes! While interest rates and slowing construction compel some buyers to wait out the market, it's possible that if you buy a house now, you could save money compared to future prices.


Thanks to its beautiful weather, luxurious real estate, and exciting variety of things to do, buyers are constantly looking for homes in Southern California. Considering this, you will likely get a good return on your home should you ever decide to sell it. Just be sure you're paying attention to the current market trends when you do decide to sell. Sometimes it may be better to wait until the real estate market is experiencing an increase in housing sales.
Find your dream home in Southern California
Currently, it's easier to be approved for home loans in Southern California. That means it'll be easier for you to purchase your dream home. You may want to look for a home in the South Bay if a dream home is your goal!


The beach cities are full of beautiful homes for you to look at and, hopefully, find the perfect one for you and/or your family. Before you go house searching, think about what you're looking for in a home: hardwood floors, carpet, yard size, curb appeal, or anything else that may come to mind. Whatever you're looking for,The South Bay is almost sure to have it.
Buy your new home with Terri Dunn
If you're interested in buying or selling a home in The South Bay of Southern California, contact Terri Dunn. A native Californian, Terri Dunn knows the area well and has worked in the real estate market for over 31 years. When it comes to negotiation, Terri is highly experienced and will do all she can to ensure an excellent outcome for her clients. If you're looking for a fantastic and seamless experience when buying or selling Southern California real estate,
contact Terri Dunn today
.