Torrance's Hollywood Riviera restaurants are a whole experience. The sea breeze enhances every bite, and every flavor holds up to the impossibly high standards of the area. Dining here isn't just going for a bite to eat; it's exploring the innovative flavors crafted in humble and exquisite kitchens near
Hollywood Riviera Homes
.

Elegance is always appreciated but not required when the food takes you on a sensory experience. Of course, in Hollywood Riviera, all of the eateries have style. Even a hole in the wall is transformed into a dynamic food joint when the doors open. The hardest thing about eating in Hollywood Riviera is picking between all the delicious dining options. With so many new spots popping up, it can be hard to keep up. Read on for six fantastic new eateries in the area!
Gabi James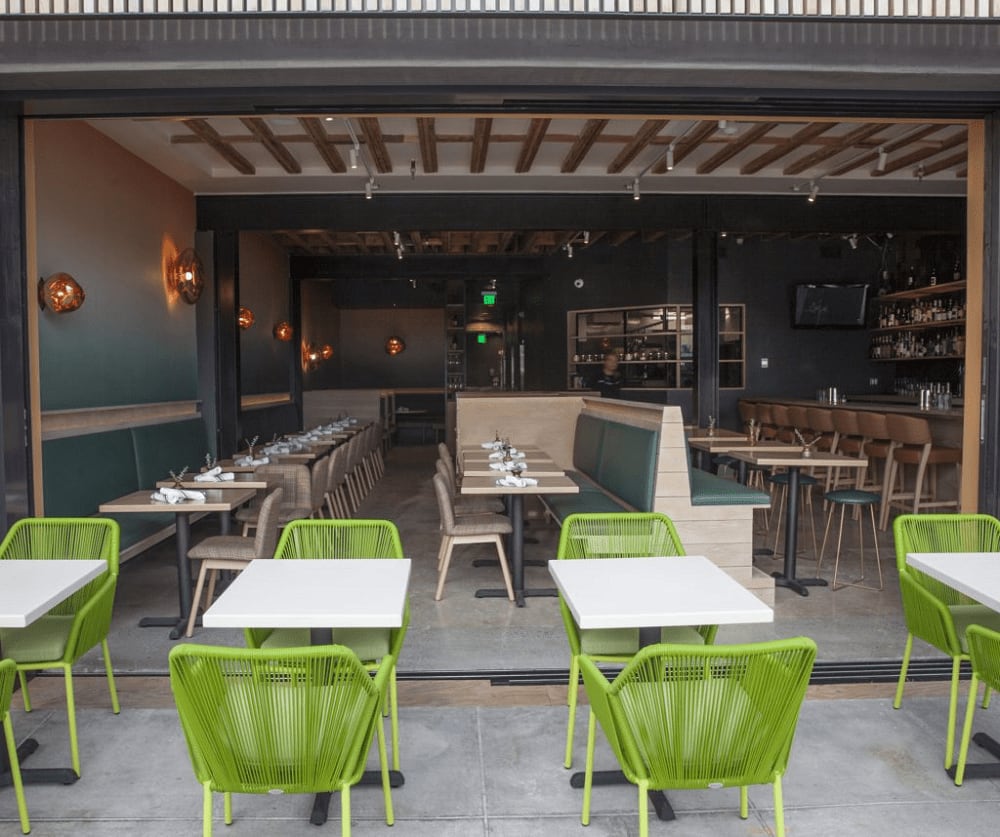 Photo courtesy of Gabi James
Located on S. Catalina Ave.,
Gabi James
is your new Riviera go-to for Spanish and coastal French cuisine.

Owners Guy Gabriele, his daughter Sara, and her husband initially owned a restaurant called Zazou in Redondo Beach. They undertook Gabi James to reinvent the space and refresh their concept. Working with a well-known area architect and designer, the team built out the current location of Gabi James in the style of coastal Southern Europe: bright flourishes of color in an airy outdoor dining area that spills out seamlessly from the restaurant's interior and into South Bay.
The menu has Gabriele family recipes and dishes created by Jorge Torres, who has worked with the owners for over two decades, and Chef Chris Feldmeier, a South Bay native who formerly helmed a high-end pizzeria. While takeout options at Gabi James cater to
the whole family
and
smaller groups
, anyone would recommend you experience Gabi James in person. The restaurant's cocktail program features house-crafted juices, and its wine and beer lists complement any of the menu's delicious small, medium, and large plates. Taking a moment out of your day at Gabi James is like going on a mini vacation in your town.
The Hook & Plow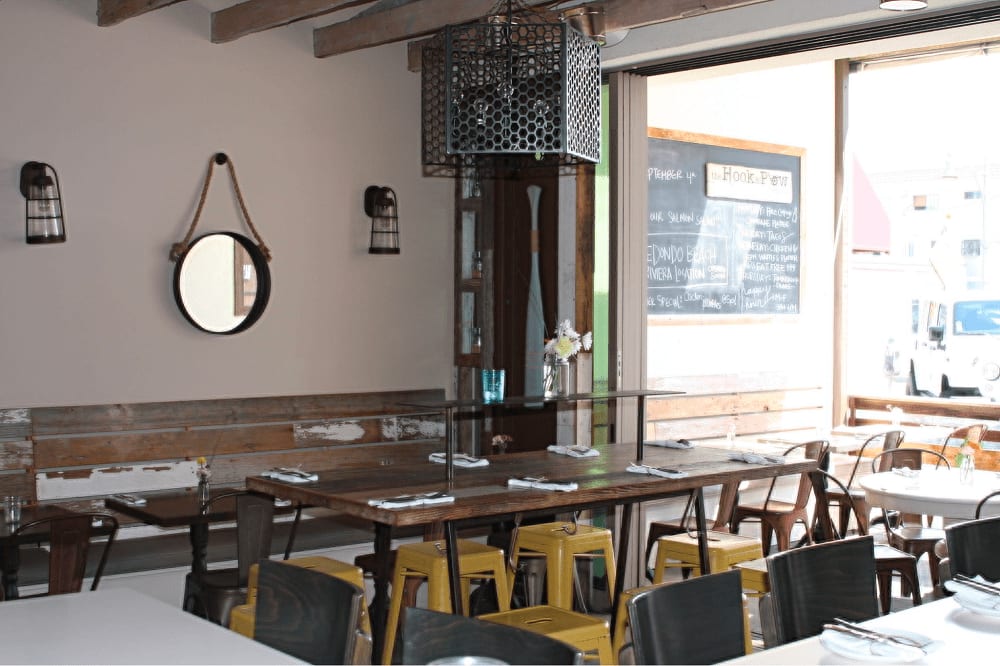 Photo courtesy of The Hook & Plow
The Hook & Plow
is another fantastic restaurant on S. Catalina Ave. in Riviera Village. The outside may be unassuming, but inside, you'll find a restaurant fit for all of the princesses—a true crown jewel of Hollywood Riviera restaurants.

The decor is elegant and casual, with an interior that blends spotless wooden tables with comfortable chairs and pillows. The servers know the menu backwards, which is good because it has many compelling dishes.

Chef Matthew Ignacio culls expertise from experience working with renowned chefs throughout Northern and Southern California; previously, he was recognized for his private dining and consulting company. Though the menu is vegetable-centric, Matthew and the restaurant owners prioritize seafood, meats, produce, and all ingredients sourced locally and organically from the many quality farms of inland California. All their wines and craft beers also come from California, some miles away.

Reservations are recommended anytime from 11:30 a.m. (weekdays) or 9 a.m. (weekend mornings) to 9 p.m. (Sunday through Thursday) or 10 p.m. (Friday and Saturday).
Green Temple
Photo courtesy of The Green Temple
The Green Temple
is more than a Hollywood Riviera restaurant; it's a lifestyle, a vegetarian restaurant where you can cleanse yourself from the inside out. The menu comprises farm-to-table dining, fresh-squeezed organic juices, and vegetarian or vegan cuisine. Here you can find mainstays like salad, soups, and sandwiches alongside delicious bowls, Mexican dishes, and organic hot teas.

Open for over 20 years, The Green Temple is a meeting place where like-minded patrons follow through on their conscious eating choices. They claim 50% of their raw produce comes directly from local farms; some 85% of their ingredients are organic, and everything is made in-house except certain bread items (like tortillas and pita bread).

Their latest offering? Vegan beers, vegan organic wines, and biodynamic wines sourced from California, France, and Italy. There's never been a healthier way to wet your whistle.

Located a few blocks inland on S. Catalina Ave., The Green Temple maintains hours from 11:30 a.m. to 8:30 p.m. (open an hour later on weekends) and is busiest around 6 p.m. While they no longer serve breakfast, The Green Temple remains a favorite lunch or post-workout spot among Redondo Beach locals.
Vida Modern Taqueria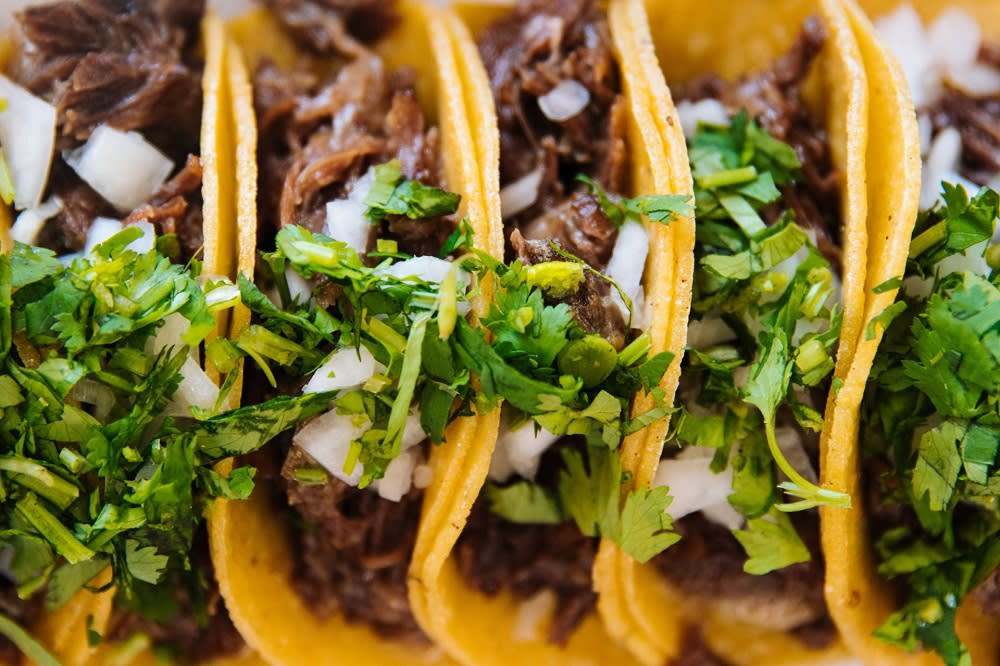 Life in southern California is all about the best Mexican food, and
Vida Modern Taqueria
delivers. Going to a new Mexican spot is always an adventure, so forgive us for the spoiler — this place does it right. The atmosphere is beyond cute, with wood paneling, playful wallpaper, and twinkling lights. Cozy candles adorn every table, creating an intimate atmosphere for guests.

The menu endeavors to fuse Baja-inspired fare with Mexican fan favorites and East Los Angeles comfort food. The tacos menu is out of this world: choose between seafood (Alaskan wild cod, Pacific red snapper, wild Mexican white shrimp), vegetable (mushroom, tempura cauliflower, tempura nopales), meat (Asada, cinnamon carnitas, al pastor, chicken tinga), and specialty (chicken with mole, New York, lobster tail, grilled octopus). The flavor profile is bold and habit-forming.
You might fall behind on all the new restaurants in the area, eating here repeatedly. Long story short, when you start searching for Hollywood Riviera homes for sale
in the neighborhood
, give Vida a shot (reservations are recommended).
Turquoise Restaurant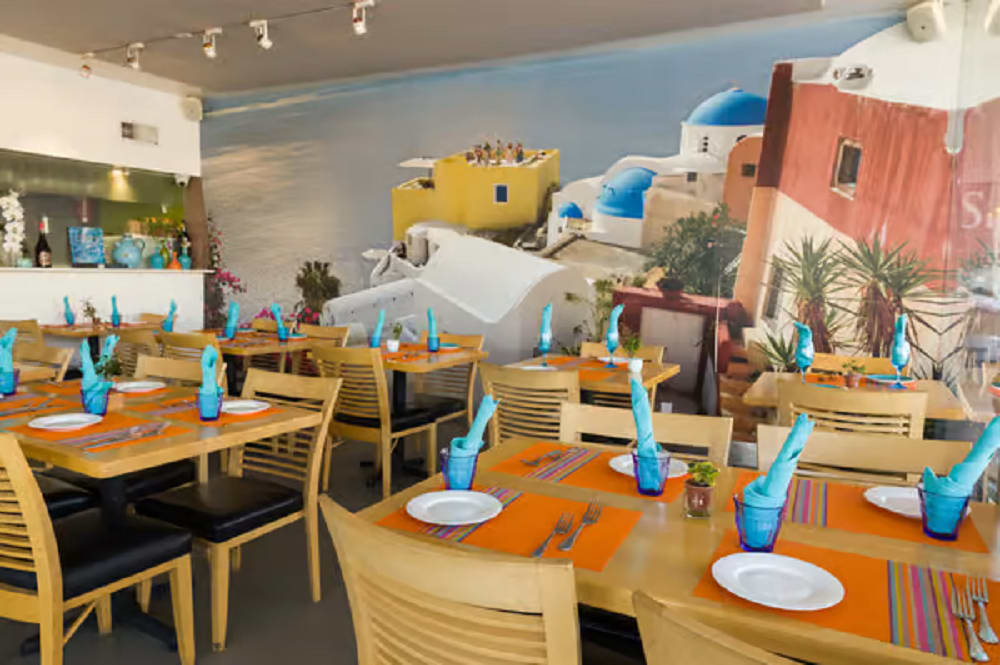 Photo courtesy of Turquoise Restaurant
Relative to its glam neighbors, the exterior of
Turquoise Restaurant
is understated — until you get a whiff of the hummus, shawarma, or Greek salad from the kitchen. The place's status as a hidden gem is confirmed in its online reviews.

In keeping with the times, Turquoise bills itself as an organic source of Middle Eastern and Mediterranean cuisine. Its signature hummus is served in a teardrop plate and will prime your appetite for the main courses (should you order them) or series of side plates (a popular ordering strategy at Middle Eastern eateries). The lamb, Italian paninis, tapas, and sirloin or tofu kebabs steak are just the right size for a hearty appetite. More so than other restaurants, Turquoise is a community with friendly waitstaff, chefs, and owners — so you and your loved ones will enjoy your time here.
Living next to such a dynamic food scene is a dream. If you're ready to
find
Hollywood Riviera homes for sale, you'll need the right agent. No one knows the neighborhood like
Terri Dunn
, with over 31 years of real estate experience and expert insight into the stunning properties of the area. Terri approaches each real estate endeavor with a client-centered approach that focuses on reaching and exceeding goals. Reach out to her today to get started.